Quick Plant-Based Snack Ideas
So January is usually the time of year people start making those New Year's Resolutions, and deciding what they want to commit themselves to for the year. Be it a healthier lifestyle, to read more, or maybe travel more, it is some sort of change designed to enhance the life of the committer.
Those resolutions fall by the wayside rather quickly as the year goes on. For me, it's hard to stick a new diet or workout routine passed the first couple months. I get tired, or bored or busy, and that resolution tends to fall to the back of my mind. But what if it didn't have to?
What if you chose one thing, something that takes almost no time or effort to add to your daily life? Say, adding a plant-based snack into your routine? It doesn't have to be a fancy meal; it doesn't have to take a long time to prep. A quick, healthy snack can make all the difference in the world. I'm starting small this New Year, and anyone can do the same. It's much easier to change in one small way and stick to it, then to do a complete overhall and then feel let down when it gets to be too much. And anyways, snacks are great and can really help boost energy and regulate blood sugar levels. It doesn't hurt if it tastes great and it's quick as a wink to make. I've got some suggestions below.
*Sidenote: I realize that snacks like carrots, celery, cucumbers, tomatoes, peppers, berries and melon etc. are also super-fast and good for you, but humor me. Everybody can use a little extra creativity in their lives. Just be prepared to practice at least a little self-restraint because these snacks are absolutely delish.*
If you don't want to make anything, then pop by see cafe, we have plenty of snacks in our Good-2-Go Marketplace.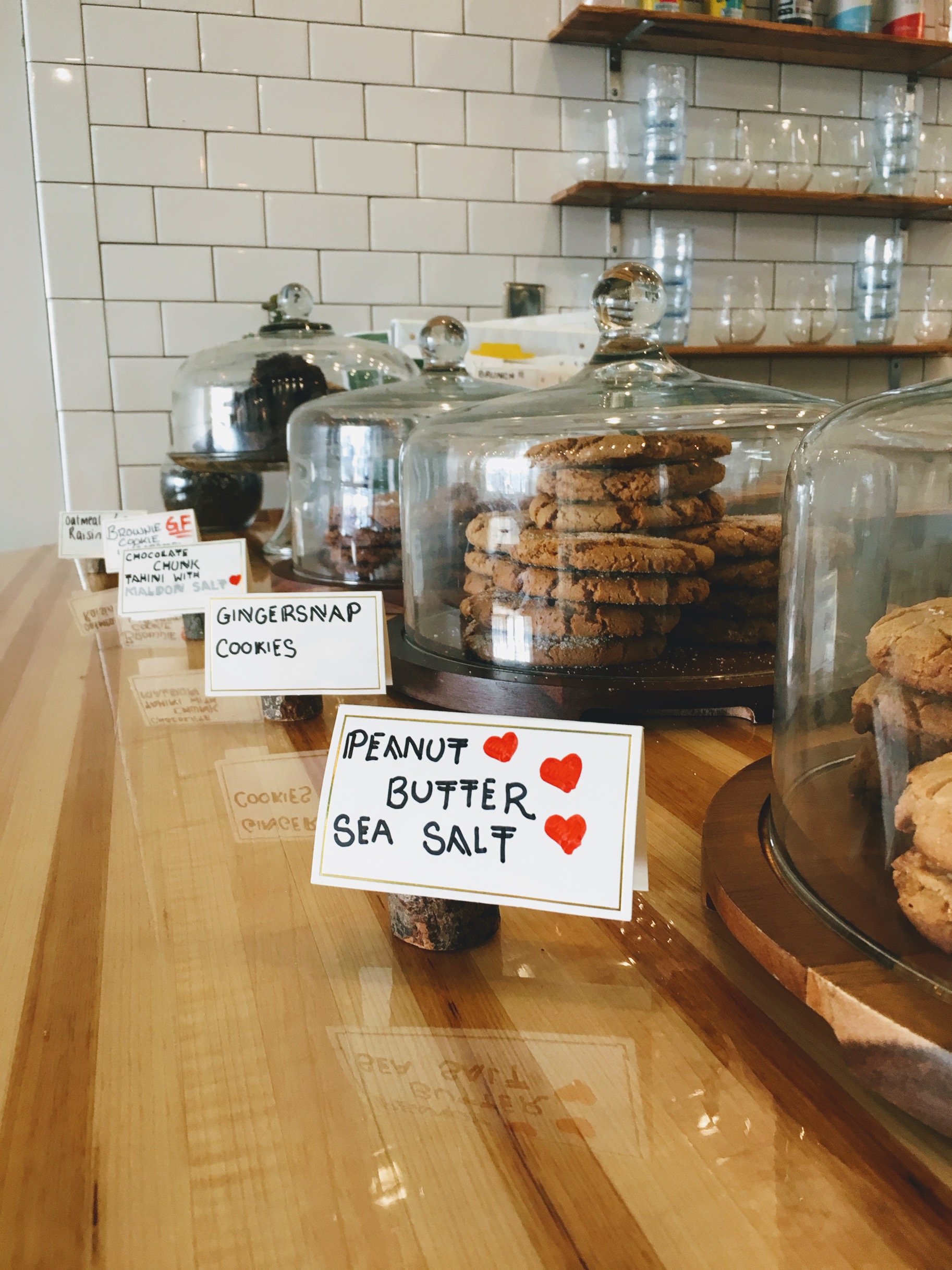 We have lot's of snacks at Seed!
Including plenty of Gluten-Friendly options.